▇ USBShark USB Pen Drives Flash Memory Duplicator
▇ USBDupeBoxES USB Pen Drives Flash Memory Duplicator
▇ USBDupeBox USB Pen Drives Flash Memory Duplicator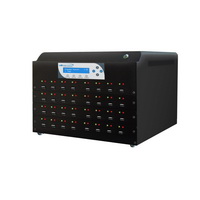 - High Speed Duplication - 31 MB/sec
$4,620.00
$3,695.00
SAVE $925.00(20%)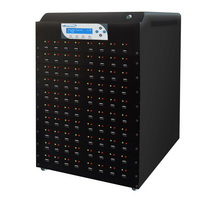 - High Speed Duplication - 31 MB/sec
$9,370.00
$7,495.00
SAVE $1,875.00(20%)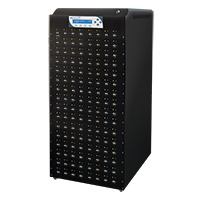 - High Speed Duplication - 31 MB/sec
$14,995.00
$11,995.00
SAVE $3,000.00(20%)
Turn a Single USB Into 3 or 63 With a USB Duplicator
Many industries require fast data sharing, and one of the best ways to accomplish this requirement of modern business environments is through the use of a USB duplicator. At RunTechMedia we have a vast selection of USB duplicators to meet the needs of every customer. Whether you are an independent worker and need only three copies at any given time, or you need industrial duplicators that make up to 63 copies, we have you covered. Our machines offer a speedy alternative to manual copy making, which takes up more valuable time than necessary. Duplicators, on the other hand, can ensure that any data stored on USBs, from software installations to employee training videos, gets handed out quickly and professionally.
A User-friendly Experience
Unlike other USB duplicators that can be complicated and unreliable, our flash drive duplicators are made to make customer satisfaction a certainty. An easy-to-read display screen lets you know the progress of the copies at any point during the replication process. A host of new features built-in to our USB flash drive duplicators enables even more efficient duplicating, including the following:
Time-saving asynchronous technology
Support of common and alternative flash formats
Compatibility with the newest USB designs on the market
Ability to host 1.0, 2.0, and 3.0 devices
Get Yours Today!
Call RunTechMedia at 1-866-656-8999 if you have any questions or if you would like to order a USB duplicator. We are happy to help with anything you need!