▇ Epson Blu-ray / CD / DVD Disc Inkjet Printers
▇ Primera Blu-ray/CD/DVD Inkjet Printers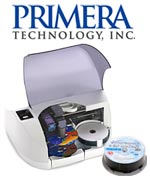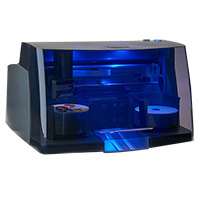 ▇ Rimage AutoPrism III CD/DVD Thermal Printer
Shop our extensive selection of thermal disc printers and inkjet disc printers! This collection of auto duplicators features products from trusted brands like Primera Technology, Rimage and Vinpower.
These premium disc copiers offer high speed duplication without sacrificing quality. With advanced features and software, you'll get the high-quality results you're looking for every time.
At RunTechMedia, we offer brand-name duplicators and automated disc printers at affordable prices for all industries. For your convenience, most orders will ship on the same day or next business day after payment. Contact us with any questions or for more information.