▇ Titan Pro 8 Target Automated SATA Duplicator w/ 1000 Disc Capacity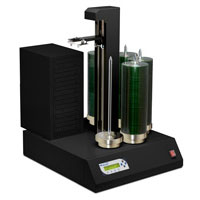 - Supports DVD, DVD DL, & CD formats
$5,375.00
$3,439.20
SAVE $1,935.80(36%)
Print DVDs, CDs and more with this collection of Titan Pro duplicators from RunTechMedia. We offer a wide selection of premium automated duplicators at discounted prices.
These disc duplicators are available in 4-target, 6-target and 8-target configurations. The Titan Pro is a complete stand-alone unit that offers hands-free, high-speed mass duplication with minimal user interaction.
Our SATA CD duplicators feature robotic arms that are programmed to help reduce errors from sticky media through our unique separation technique. With our Multi-Mast Recognition Technology, these automated SATA duplicators can also duplicate numerous masters during a single run.
Enjoy free shipping and a 2-year limited warranty on all our latest Titan Pro models below.