RipBox Ripping Station w/ BPR2000 Lite Software - Blu-ray Burner
Save $50 with coupon code 50OFFRBWS

In Stock

2 Years Limited Warranty

Free Shipping
RipBox Ripping Station w/ BPR2000 Lite Software - Blu-ray Burner
Save $50 with coupon code 50OFFRBWS

In Stock

2 Years Limited Warranty

Free Shipping
Vinpower Digital introduces the RipBox Optical Disc (Blu-ray, CD, DVD) copy and ripping stations based on the Cube series duplicators. The RipBox units are automated systems with a robotic transport arm that connects to a computer via USB. The ripping stations can be operated through various software applications like Vinpower's BPR 2000 Lite, a third party freeware (i.e. ImgBurn), or even through the users own proprietary operation software that can be adapted to controller the RipBox units through an SDK with Vinpower.
Model:

RipBox25-S1T-BDSW

Model Type:
Automatic ripping station
Max Disc Capacity
25
Number of Recorder Drive:
1
Software Included:
BPR2000 Lite Labeling and Burning Software
PC Interface
USB 2.0/1.1
PC System Requirement:
1GHz Processor Processor or better
512MB RAM or higher for better performance
Windows XP, Vista, 7 (32 or 64Bit)
2 USB 2.0 Port
Administrator privilege required
Featuring Recorder:
14x DVD/CD Writer(s)
Maximum Copy Speed:

| | |
| --- | --- |
| BD-R: 14x | BD-R DL: 12x |
| BD-RE: 2x | BD-RE DL: 2x |
| DVD-R: 24x | DVD-RW: 6x |
| DVD+R: 24x | DVD+RW: 8x |
| DVD-R DL: 12x | DVD+R DL: 8x |
| CD-R: 48x | CD-RW: 32x |

Formats Supported
BD-ROM, BD-R, BD-RE
BD-R Double Layer, BD-RE Double Layer
DVD-ROM, DVD-Video, DVD-Audio
DVD+R Double Layer, DVD-R Dual Layer
DVD-R, DVD-RW, DVD+R, DVD+RW
CD-ROM (Mode1 & Mode2)
CD-ROM/XA (Mode2 form1 & form2)
CD-DA, Mixed-Mode
Video CD, CD-I, Karaoke CD(VCD)
Photo CD (Single & Multi-session)
CD-Extra, HFS, CD-Bridge
ISO9660, CD-R, CD-RW
Firmware Upgradable:
Yes
Physical Size:
Width 8.75" x Depth 16" x Height 9"
Weight 17 lbs
Power Supply:
Input : 90 ~ 240 V
Operating Humidity:
20% ~ 80%
Temperature Extremes:
40oC (104oF) / 5oC (41oF)
Regulation:
FCC, CE, RoHS, CB
Manufacture:
Vinpower Digital

***The RipBox will not rip any copy-protected or encrypted disc(s).
You May Also Like
20% Off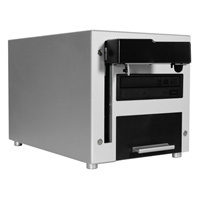 $625.00 $499.00
20% Off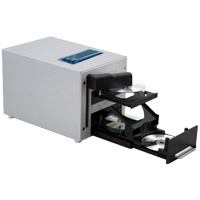 $875.00 $699.00
20% Off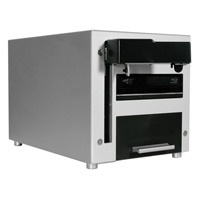 $815.00 $649.00
15.0
14.0
23.0
23.0
RipBox25-S1T-BDSW
RipBox25-S1T-BDSW
Vinpower Digital